Hallo Buur!

Design Research Project
TU Eindhoven & Buro Kato, the Netherlands
Co-designers: Alexandra Auer, Femke Kaskens, Danielle Ooms,
Olga van Meeteren, Ronnie Gross
2017
Since the refugee crisis in 2015 more and more designers are taking on the challenge of improving the integration process for refugees. But due to different cultural backgrounds, habits and expectations, this can be an underestimated challenge.

With "Hallo Buur" (hello neighbour) my project group and wanted to provide guidelines, which can support designers who are working on the integration of Syrian refugees in Dutch communities.

Through different design research methods, ethnographic studies and many dinners, we compared the two cultures, analyzed Dutch neighborhood relationships and discussed the experiences of refugees when coming to the Netherlands. The initial findings were then tested and validated on an existing concept (the invitation cards part of project "Buurtpraatjes") of Eindhoven based Design Studio Buro Kato.

Throughout the project I was responsible for the development of the concept, creating questionnaires, doing ethnograpic studies and qualitative interviews, processing the research, as well as writing the research paper. The research outcomes were exhibited at Dutch Design Week 2017 through Buro Kato.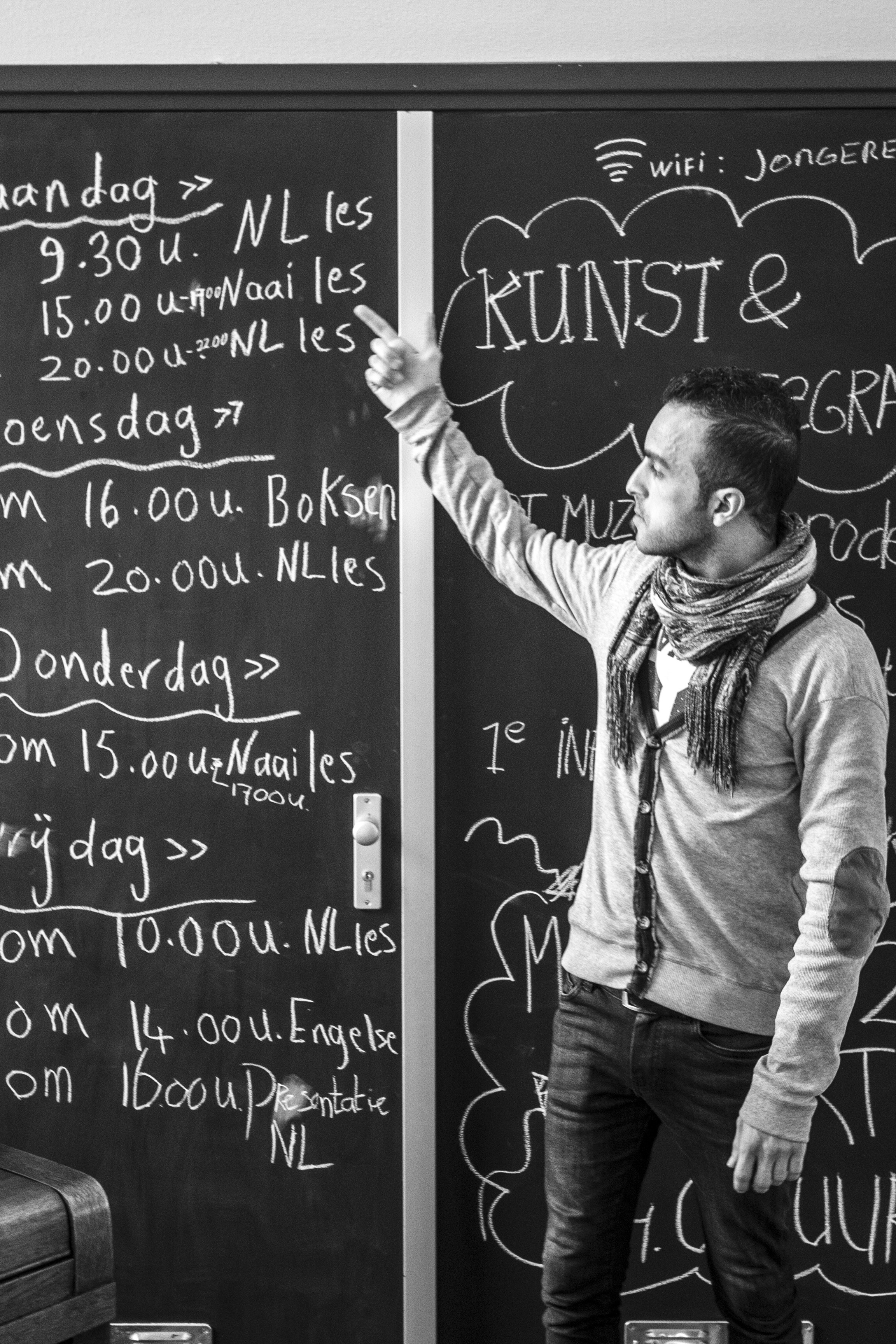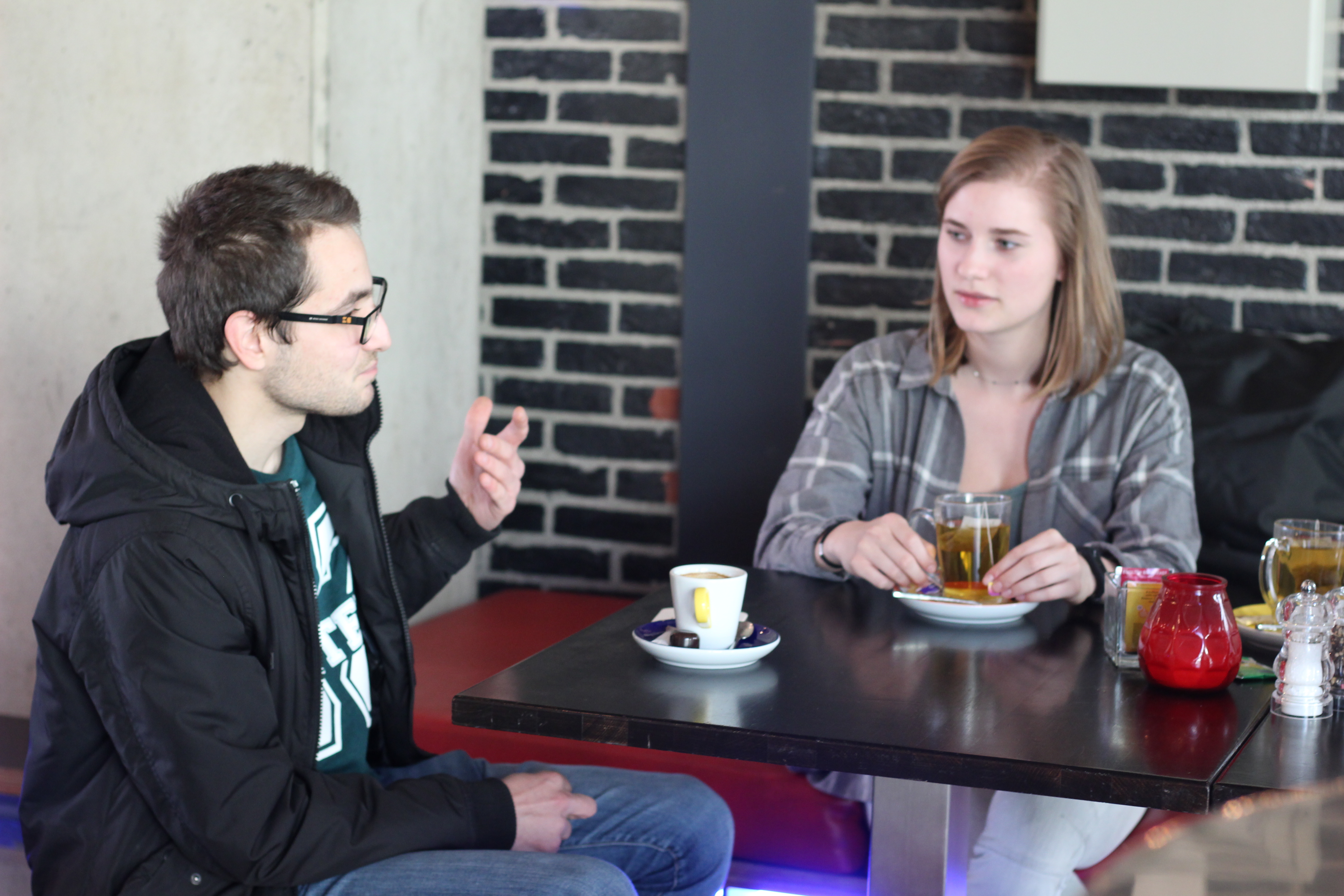 One of the most important and touching experiences during the project were the face-to-face interviews with Syrian refugees whom had just moved to the Netherlands. Their stories and experiences were genuinely valueable for this research.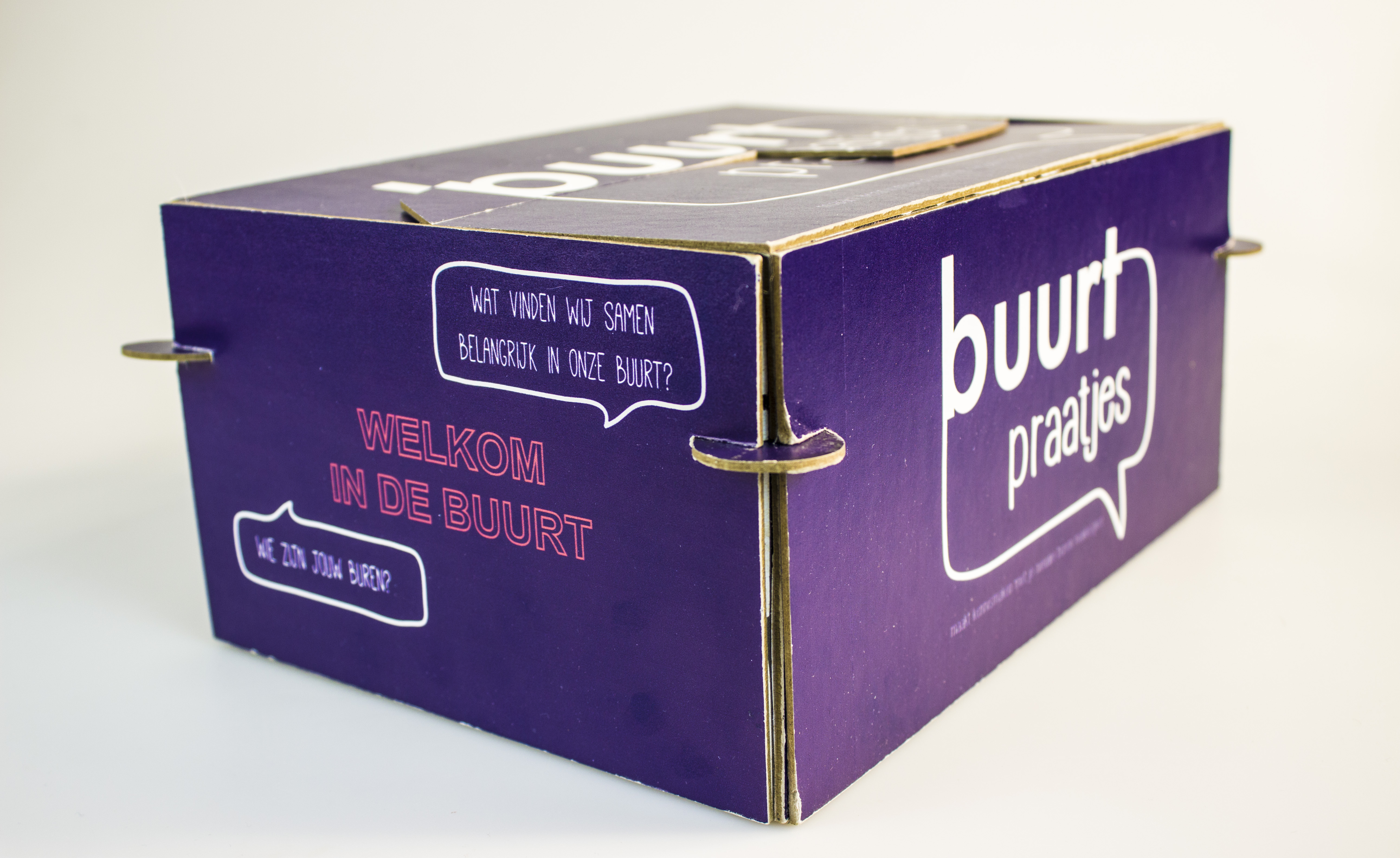 Our design research object: The toolkit called 'Buurtpraatjes' by Buro Kato (now under the name MorgenMakers).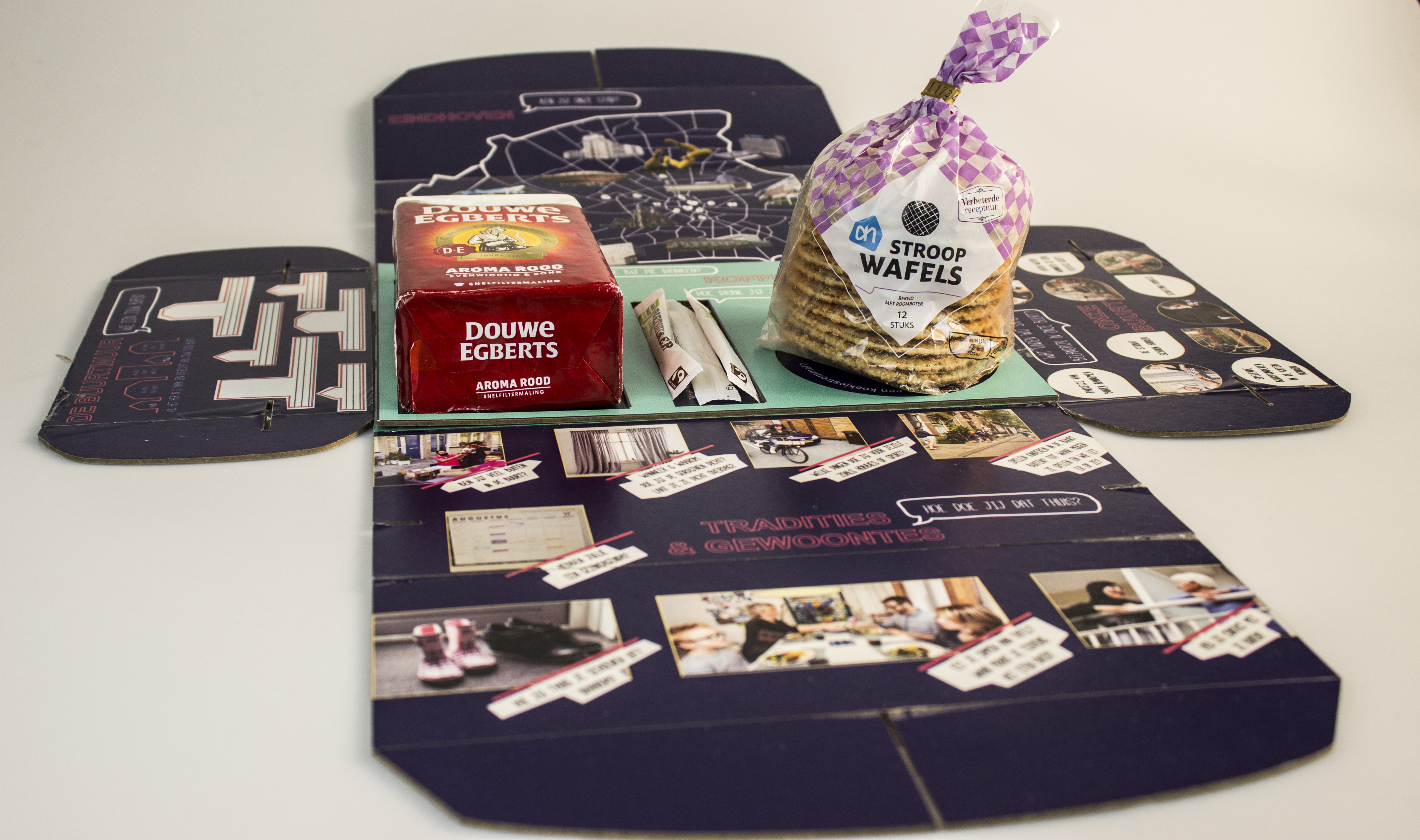 The inside of the toolkit.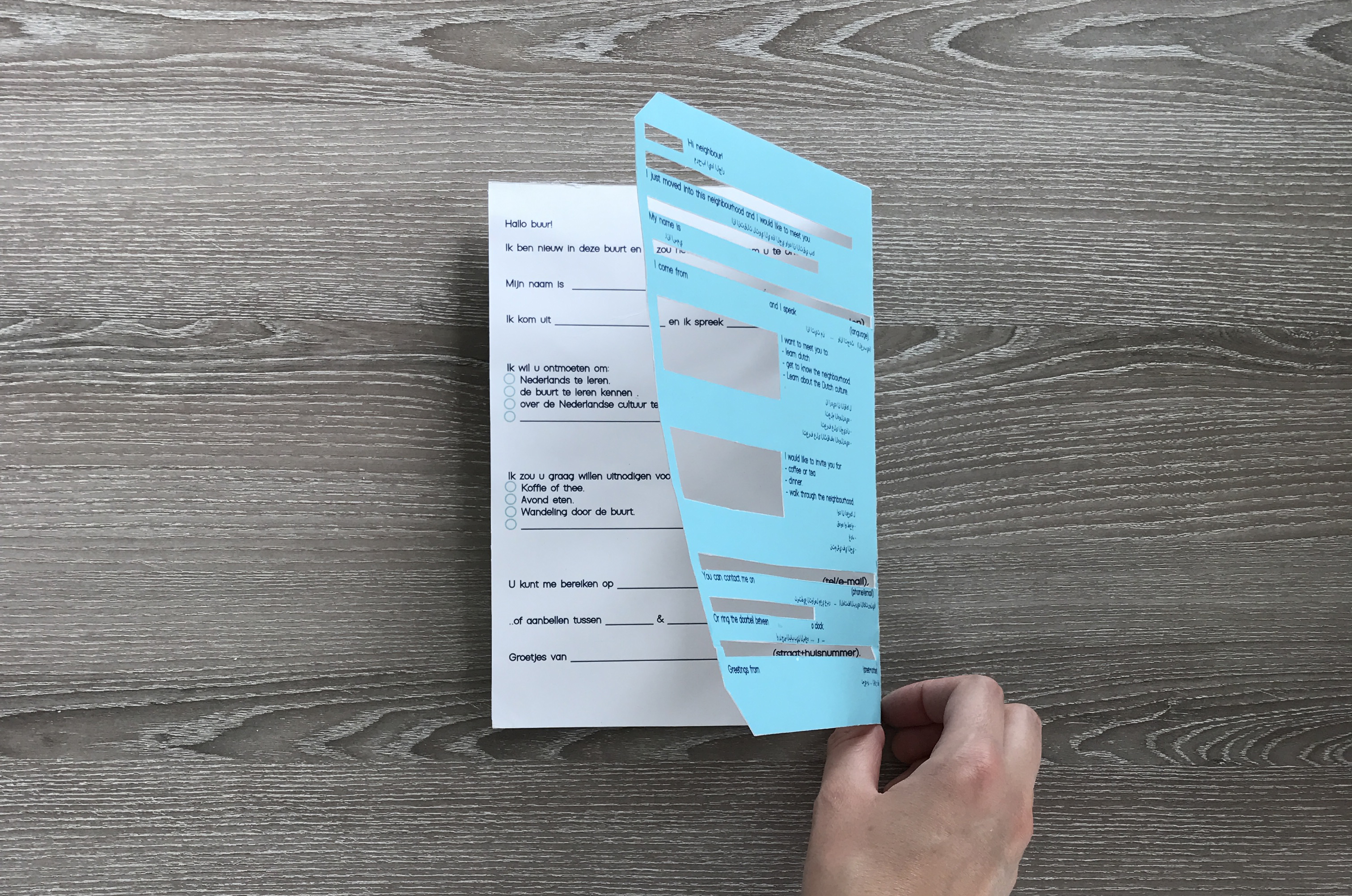 The outcomes of the different studies were processed to design guidelines. We utilized those to create new cards for Buro Kato. The new card leaves room for personalization and deals as a support tool for a first interaction.
the Design Guidelines
1. The design should facilitate freedom and the personal choice of a meeting location.
2. The design can be mindful of a baseline level of Dutch cultural awareness that the Syrian refugee possesses by the time of moving into their own apartment.
3. Neighborhoods are considered as first point of networking for refugees, therefore, the design should enhance this opportunity, but give refugees realistic expectations to prevent disappointment.
4. The design should manage and clarify expectations towards the relationship of both parties.
5. The design should focus mainly on face to face experiences
6. The design should provide support, such as conversation topics or a language aid, for both parties before and throughout the interaction.
7. If language is used, the design must be multilingual and indicate (beforehand), which language everyone speaks.
8. The design should provide access to information and explanations regarding culturally influenced behavior for both parties.
Eva van der Born
Eindhoven, The Netherlands
e.j.v.d.born@student.tue.nl
+31 6 374 712 44
© Eva van der Born 2020