MY FIRST PROPER CAMERA
15 July, 2020
Recently I got into photography; I bought a simple second hand DSLR (Canon 100D) and an 50mm analogue lens (Pentax SMC f1.7). This relatively 'manual' setup learnt me about basics of photography such as ISO, shutter speed and aperture. During my last trip to London, I took my camera with me and I really like how my first proper pictures turned out.
Here are some B&W I took in Berner Oberland, Switzerland.
BUILDING THE GOOGLE NSYNTH SUPER
26 August, 2020
For one of my TU/e projects, I built the open-source synthesizer from Google; the Google NSynth Super. It uses Machine Learning the create completely new sounds out of the acoustic sound qualities of existing sounds. I ordered a custom made PCB, the necessary electronics, a Raspberry PI and I lasercutted a casing for it. After some days of soldering and assembling it al together, I got my own DIY synth. For instructions to build your own Google NSynth Super, see Google Magenta's instructions here on GitHub.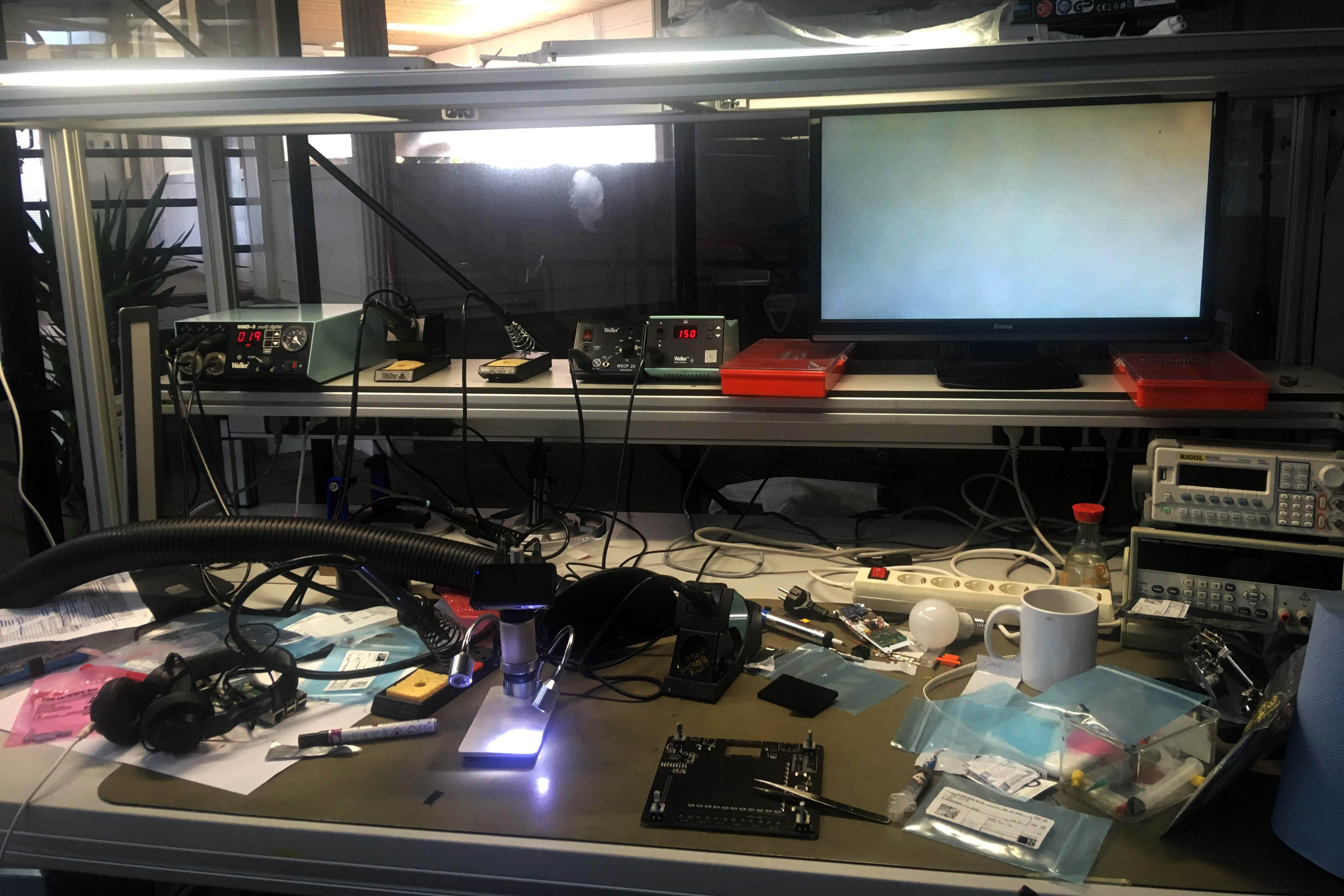 SMD soldering all the parts to the PCB.
The 9*9 touchpoints, 4 rotary encoders and a small LCD screen to create unique sounds.
Assembling the case and running the Raspberry PI 3B+ on it.
Eva van der Born
Eindhoven, The Netherlands
e.j.v.d.born@student.tue.nl
+31 6 374 712 44
© Eva van der Born 2020